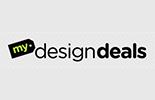 I'm a font addict. I make my own marketing materials as well as offer designing services for fellow small business members, from digital, print to websites. Sometimes, it's worth spending a little to get some great fonts. I LOVE MyDesignDeals.com. Great font packages at low prices. But they also textures, vector files, templates, blog plug-ins and more! Click HERE to get in on the deals now!

Learn Photoshop the right way! Your Kelby One membership gives you access to tutorials, discounts, tech support, news, reviews and more online and in print (magazine) for less than $4 a week. Plus, they are constantly adding new features and benefits without ever raising the membership price!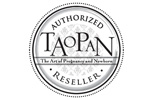 Their goal is to support you, the professional and aspiring professional, and educate you in the art of photographing pregnant woman and their newborns. They offer support and inspiration as you work during these very important stages of a family's growth. They want to help you to connect with your clients, along with their new arrivals, and learn how to use your creative spirit to capture the moments they've waited all their lives for. Click HERE to join our community with a LIFETIME MEMBERSHIP!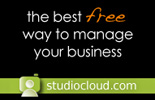 StudioCloud is FREE, easy-to-use, business management software designed for small business owners.  It's goal is to help small businesses grow and become more profitable. It runs on Adobe Air allowing it to work seamlessly on both Mac and PC. StudioCloud can operate on your desktop while automatically syncing your data to your mobile phone, internet browser, or any internet enabled device. All of their features are completely integrated including Client Management, Scheduling, Point-of-Sale, Bookkeeping, Reporting, Marketing tools, and more.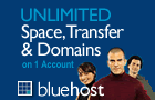 Bluehost has been providing quality web hosting solutions to businesses and individuals since 1996. Their goal is to provide outstanding services for the best possible price. To achieve these goals they are constantly innovating and upgrading services at no additional cost to customers. Join the millions of other website owners that have already chosen Bluehost and see how they can help you with your site.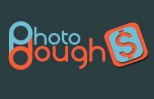 Check out Photo Dough's daily deal – huge discounts on the coolest stuff in your city. It's FREE to join!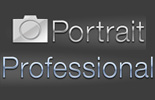 Portrait Professional 10 intelligent retouching software enhances anyone's looks in minutes. No more need for tedious and time-consuming work using conventional retouching software. Portrait Professional is intuitive and enables even novices to create high-end photo touch-up quickly and easily. Enhancement is achieved simply by moving sliders. Whether it's the magazine front cover look you are after, or you just want to get rid of spots in a senior photo, Portrait Professional 10 gets you the results you want. It shows your subject's true beauty. Get 15% off with this coupon code: LTBZ-QCRT-ZBLJ-UAJB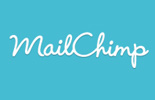 MailChimp makes it easy to design exceptional email campaigns, share them on social networks, integrate with web services you already use, manage subscribers, and track your results. You'll love mixing and matching MailChimp's templates, features, and integrations to suit your needs—think of it as your own personal publishing platform.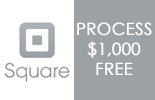 PROCESS $1,000 FOR FREE
Click on the image on the left or HERE.
When you activate your Square account through my link, you can process up to $1,000 in credit card sales for free during your first 180 days.