Baby A volunteered as a model so that I could test out an idea I had. As many know, I offer this vintage Bathing Beauties session in studio every year. But this time, I wanted to take it outside and the fields at the Lavender Wind Farm seemed perfect for it. So I sent out a model call and we did the session a few days later. Being close to sunset, it was quite breezy. But luckily for us, it was a warm breeze so our little model was comfy the whole time. She was happy to explore the tub, accessories and the lavender. She was so sweet and easy to work with. After we finished the need bath images, we changed her into two other outfits. She stayed happy and full of smiles the whole time.
Big thanks to mom for helping out my assistant with the reflector towards the end as it got a little windier. Otherwise, it probably would have flew away.
To see one more image from this session, click HERE to view it on my Facebook page. To view more details about our Bathing Beauties Mini Sessions, click HERE.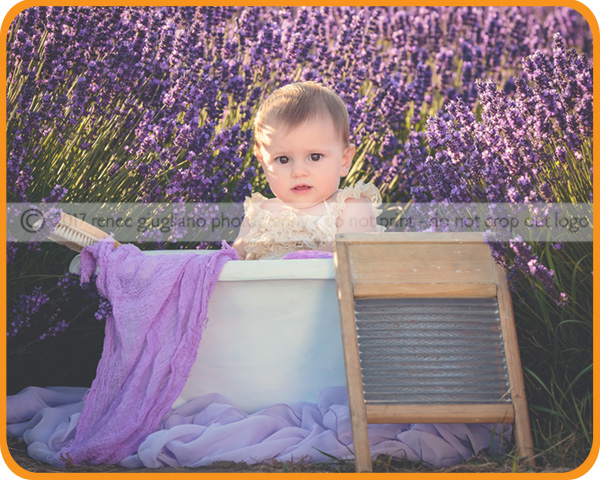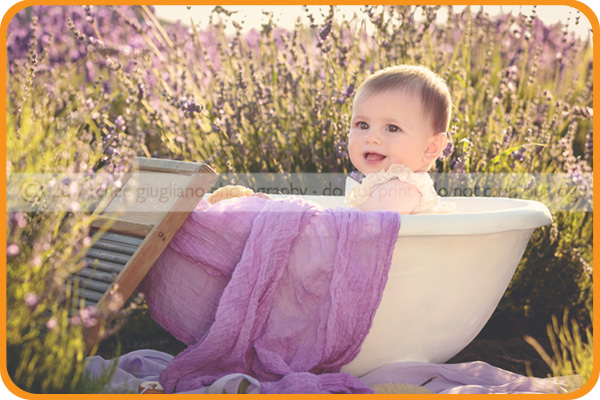 Want to help this family earn credit towards their order? Just leave a comment below. Every time a comment is left, they are one step closer to earning a coupon code for a discount off of their order. So leave them some LOVE.