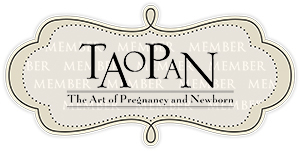 48 HOUR MEMBERSHIP SALE IS NOW 50% OFF. ENDS MIDNIGHT SEPTEMBER 13TH.
The TAoPaN MEMBERSHIP gives you:
15% off products in this store.
It also gives you 15% off of products in our ETSY shop.
It also gives you 15% off of our Educational site.
Upon purchasing, there is a file to download that provides the member code.
An all new Members Forum is coming this Fall.
Purchase a MEMBERSHIP today for 50% OFF and you will  received a code immediately for 15% off all future purchases.
Click HERE to purchase your membership now. 50% off code: savemeplease
Two membership options available:
Annual: $99.00
Lifetime: $299.00 (one time fee)
About TAoPaN (The Art of Pregnancy & Newborn)
TAoPaN Clothing was designed by American Celebrity Baby Photographer Ana Brandt. Ana works with local California seamstresses to bring her designs to life in a maternity collection.
The Maternity collection is continually expanding and providing classic clothing for photographers to provide for their maternity clients.
Ana also provides workshops, as well as an online forum that unites photographers around the world who choose to specialize in pregnancy and newborn imagery. She does all this through her TAoPaN website, shop and forum.