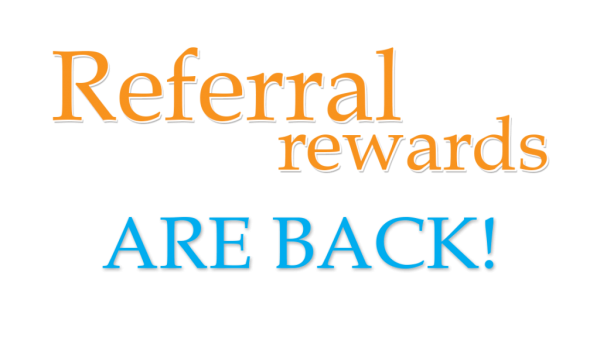 The greatest compliment I can receive is a referral from YOU, my awesome clients.  Because I have been getting busier after returning from the break I took, I reinstated my Referral Rewards program.
Here's how the program works:
For each new client you refer by word of mouth or by handing a referral card, I will reward you with a $15 credit*.
If you handed your friend an actual referral card, the client will also receive a $15 credit that they may use towards their order. **
Refer five friends and you will receive a complimentary print session ($75 value) in ADDITION to your credits.
There is no limit on referrals.
Five referral cards are provided after your session is completed. They are sent out via USPS mail. If you need more, just let me know and I will send more.
Important Info:
*New client must mention your name at the time of scheduling. Once the session is completed, your credit will be awarded to you.
**They must mention at the card upon scheduling the session and must surrender the card at their session or mail it in prior to their session.
***NOTE: Watch for announcements for a temporary upgrades in the program throughout the year. They will be a limited time offer to new clients to help you earn faster. Announcements will be made via email newsletter, Facebook page and it will also be posted in the new Facebook group as well.