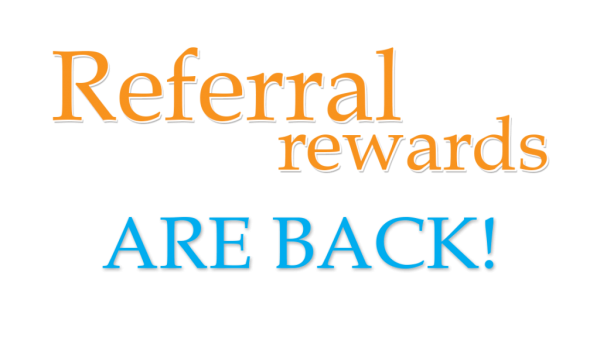 I am grateful for your business and so recently, I sent out referral cards to all of your who had a session with me since August of 2016. Of course, these are not limited to only those clients. If you did not receive referral cards, reply to this email and I will send some out to you right away!
As mentioned in the card, the greatest compliment I can receive is a referral from YOU, my awesome clients. Here's how the program works:
For each new client you refer (who schedules a session with me), I will reward you with a $15 credit to be applied towards a future session fee or your portrait order. And the new client will also receive a $15 credit that they may use towards their order.
Refer five friends and you will receive a complimentary print session (full session – $75 value) in ADDITION to your credits.
Five referral cards were provided. If you need more, just let me know and I will send more out. There is no limit on referrals.
***NOTE: Watch for an announcement for a temporary upgrade in the program. It will be a limited time offer to new clients to help you earn faster. I will send that info out soon. It will also be posted in he new Facebook group as well.